Tracking
We have developed a unique software were our servers communicate with all our trackers withing given intervals and instead of keeping the data in our trackers, the information is collected and stored on our servers. This information may then be sorted and displayed in our web interface in any way we'd like it to. This makes our technology one of the most versatile on the market today. The system is fully scalable and any data that enters it can be exported and used in any way our clients require. Since the strength of the product lies in the software, all of Trakk's solutions are hardware independent.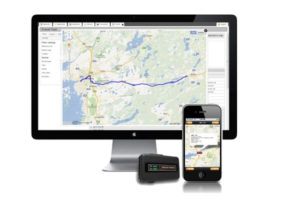 Interface
The mapping system uses the most up-to-date road data of Open Street Maps as well as numerous other rich mapping layers. With a large selection of icons you can quickly identify where your trackers are in the world. When logging in you are greeted with a map view encompassing all your currently registered trackers combined with a list view of these trackers and the status of satellites and alarms.

Tracker Settings
By clicking the gear-icon under each tracker, you can easily change its name, appearance and function, and control to which email or mobile phone alarms should be directed.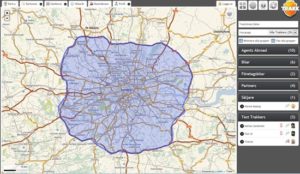 Geofence
The geofence provides a simple alarm if a tracker leaves or enters a specified zone. You can easily change the location and size of the area by dragging and adjusting it on the map itself. The radius of your geofence can be set anywhere between 10 meters and an entire continent.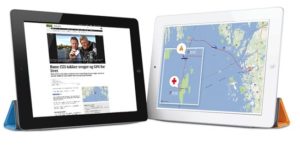 History
Our tracking system provide you with data up to two month back, and each stored position carries information regarding the current battery level, speed, satellite status and whether or not SOS and geofence was active at the time. All tracking history data can be exported into our customers' own business systems.